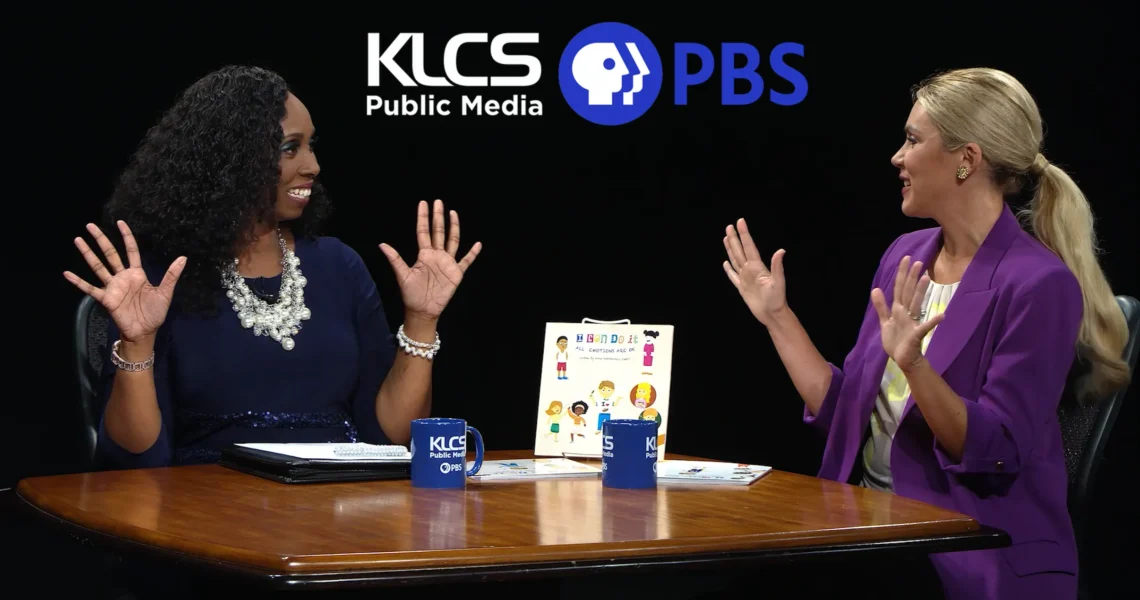 PBS Interview with Anna, the 'Feelings Doctor'
August 21, 2023
By MBmedia
Los Angeles, CA — On the latest episode of 'Everybody with Angela Williamson', viewers were given an intimate look into the transformative world of children's emotional education through Anna, a licensed marriage and family therapist.
A Mother's Mission
Anna's journey into writing began in the most authentic way possible — through the challenges her son faced. As the eldest child in their family, Anthony was the inspiration behind her series. Anna revealed how he was an "emotionally sensitive kid" who often grappled with understanding and controlling his emotions. Recognizing this challenge, Anna took it upon herself to empower Anthony with coping skills, and the idea of the book series was born.
The Importance of Emotional Expression in Children
Anna's mission is clear: teach children the foundation of emotional expression and coping. In the modern age where emotional intelligence is recognized as being just as important as intellectual capabilities, Anna's books are more relevant than ever. The series revolves around the idea that all emotions are valid and aims to educate children on expressing these emotions healthily.
From Theory to Practice
The central character in her books, Anthony, is a mirror image of her son, providing children with a relatable figure who they can see as a peer. Anna shared a method she often uses to assist children in calming down, the "hand breathing" technique. The essence of the technique is to follow the contours of one's hand, breathing in and out in synchronization.
Another technique she shared is the "five senses" grounding exercise. This method teaches kids (and adults!) to focus on their immediate surroundings and the sensations they experience, thus pulling them away from overwhelming feelings.
A Tool for Educators
Beyond just being books for individual children, Anna's series has implications in the classroom as well. Educators can use these books as tools to teach collective emotional intelligence and coping skills. Anna's passion for children's emotional well-being also led her to schools, where she interactively works with large groups to impart these crucial life skills.
Adapting to the Pandemic
The COVID-19 pandemic brought its set of challenges, and Anna rose to the occasion. With a playful twist, Anna introduced 'Coronavira' (inspired by the name of her own mother, Vera), giving persona to the virus and making it easier for kids to understand and combat their fears. This became the foundation for her 'Awesome Team' series.
Anna's profound understanding of children's emotional needs, combined with her therapeutic expertise, results in a series of books that are not just stories but lifelines. As Anna put it, the objective is to make children realize that "happiness is super important". By teaching them to think positively, we can guide them toward feeling good and being good.
Thank you, Anna, for being a beacon of light in these challenging times and for dedicating your efforts to arm the younger generation with the emotional tools they need. As Angela Williamson aptly summed up at the end of their chat, we eagerly await Anna's next contributions to this ever-vital field.
Interested viewers can tune into 'Everybody with Angela Williamson' made possible by Fireheart Pictures and supporters like you. Join the ongoing conversation on social media and at KLCS PBS.