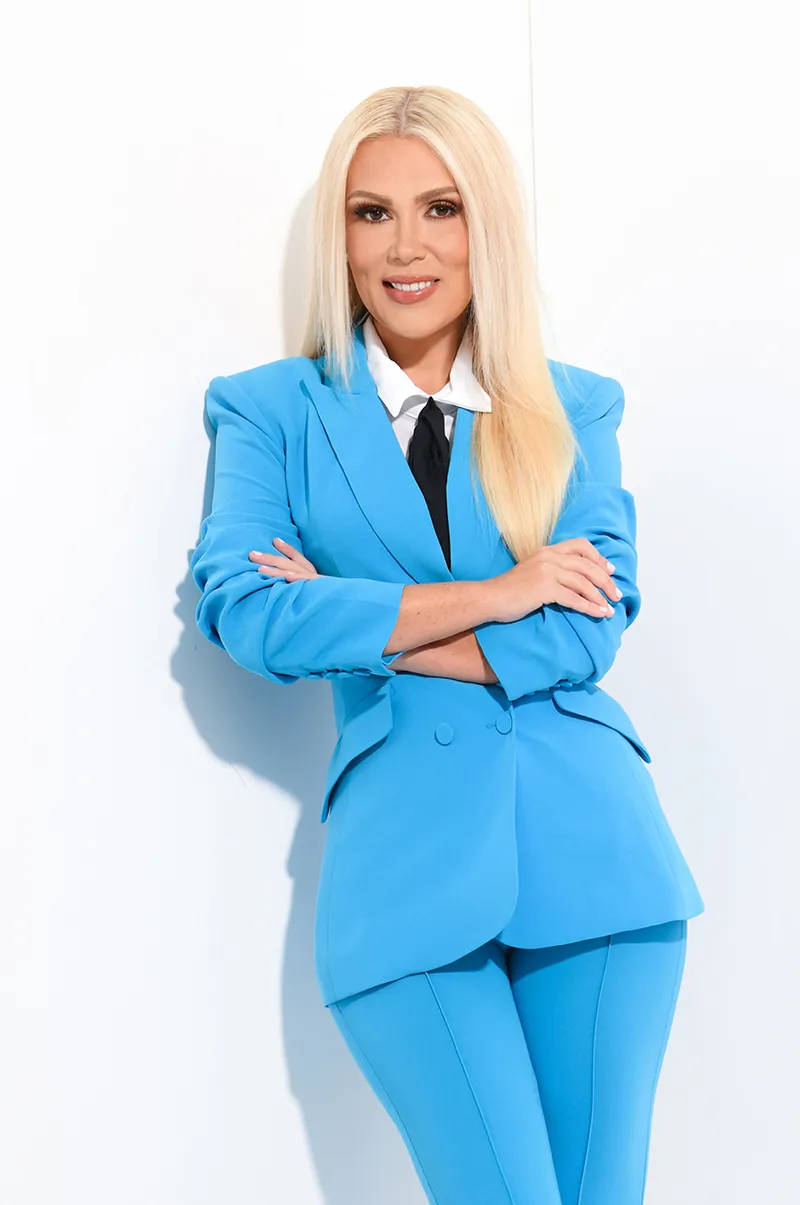 Anna Svetchnikov's dynamic presentations resonate with a diverse array of audiences, from leaders and managers to employees.
She empowers leaders to nurture emotional intelligence within their teams, inspires managers to align team motivations with organizational goals, and guides employees toward building personal resilience and harnessing emotional intelligence.
Delivered with professional expertise and engaging flair, each of Anna's presentations leaves her audience educated, inspired, and eager for positive change. As a revered speaker and presenter with over 15 years of experience in mental health care, Anna excels in translating complex mental health concepts into relatable content.
Her compelling advocacy for mental health awareness plays a crucial role in reducing stigma and fostering dialogue and understanding. With her unique ability to captivate and educate, Anna Svetchnikov stands out as a force to be reckoned with in the realm of public speaking.
By sharing your experiences and expertise, you have undoubtedly contributed to the success of our conference and helped inspire attendees to pursue new ideas and strategies in their respective fields. Your dedication and commitment to your work are truly commendable, and we are honored to have had you as a presenter at our event.
July 2023 | PBS Interview – Join Dr. Angela Williamson as she delves into children's emotional well-being with therapist Anna Svetchnikov. Discover the power of Anna's transformative book series 'I Can Do It' and the crucial role of family in a child's mental health journey. Watch the Insights Unfold: Click Here!

November 3, 2023 | Boston, MA – The Annual New England Association for Family and Systemic Therapy Conference will feature Anna Svetchnikov as a presenter highlighting couples and family therapy titled "

Sharing More Than a Bed

" on October 20, 2023, at William James College.

April 8-13, 2024 | Toyama, Japan – Anna's newly developed framework "

Unfolding the Layers of Identity: An Integrative Approach to the Tripartite Personas in Family Therapy

," will be presented at the 2024 IFTA World Family Therapy Congress in Toyama, Japan.
November 9, 2023 | Chicago, IL – Anna has been welcomed to present at the 34th Annual National Federation of Families (NFF) Conference for Advancing Social Justice, Equity, and Inclusion for Families and their Children on November 9th - 11th 2023 titled "

Shaping the Future: Integrating Technology to Support Families and Children with Mental Health and Substance Use Challenges

."
May 2025 | WE Believe Saint John – Anna has been invited as a Keynote Speaker at the WeBelieve conference in St John, Canada, sharing her insights and experiences with a diverse audience of mental health professionals and advocates.

October 2023 | Kansas City, MO – Anna will be presenting her work on "

The Emotional Intelligence Compass: Guiding Families on a Journey of Growth

" for the 2023 National Family Engagement Summit.

18th Annual Turn on the Light Conference on the Wellbeing of Children and Families conference - April 27, 2023
MAMFT Presenter 2017 & 2018: Anna presented at the Massachusetts Association for Marriage and Family Therapy conferences, sharing her expertise and insights with mental health professionals from around the world.
© 2023 AnnaLMFT. All Rights Reserved.